Grey's life has been nothing but a struggle. A constant downward spiral, and it seems even reality has turned against him. Grey awakens to find that the world has gone quiet, the streets empty. You must find help.
Explore the grim world Grey lives in a completely new and unique world, and find clues to his shattered past.
Grey is a total conversion Half-Life 2 horror modification where the player must solve puzzles, fight to survive, and find out what is happening to the world around you. We have made a lot changes to the base Source engine and have added countless new mechanics in the mod such as the objective indicator, portable medkit, donator based extras, pickup animations, failed reloads, new picture based GUI elements and much, much more!
As of now Grey requires HL2 and HL2-ep2. This is subject to change in the future.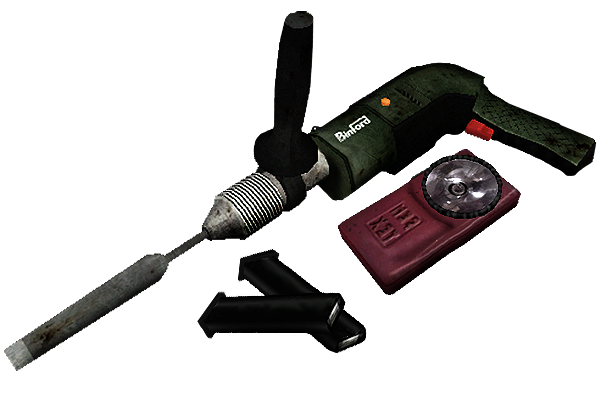 To those who survive the horror the first time around we have an extra 'hardcore mode' which gives an even greater challenge to the player. This hardcore mode is not only just about more enemy hitpoints and higher damage.
For the hardcore mode we have changed the maps and puzzles, as well as having extra enemies (including ones unique to hardcore mode), new chilling places and situations, and of course a new ending to go with it.
Features
- New monsters with improved AI, no zombie reskins and workarounds
- Completely new and unique maps, textures, models, weapons, etc.
- 9 new weapons, including guns with working ironsights
- Engaging storyline with 2 endings
- Hardcore mode with more challenging monsters and heavily modified maps and storyline
- New GUI, sounds, particles, and much more
- And many other improvements such as our failed reload system, dynamic music (unused), improved AI, custom loading screen story-line system, custom config file system, memos and objectives, hints, behind the scenes-coding features and fixes, a completely custom main menu UI, rating and statistics system, improved ragdolls (including bleeding, hit detection, etc), custom head movement during animations, challenge-map system (with unlock system), and much more.